Course Overview
The Diploma in Sports Science and Coaching is designed to provide well rounded knowledge and skills in the area of Sports Science, Administration and Coaching. The programme will provide a strong foundation for students who wants to develop their knowledge in such fields. This programme will enable students to make well-informed and confident decisions in the Sporting Industry.
Duration
Academic Instruction : 6 months (full-time) or 12 months (part-time)
Industrial Attachment* : Up to 6 months
Career Options
Potential job roles include (but not limited to):
Competition Manager
Fitness Centre Manager
Talent/Sports Development Manager
Sports Administrator
Sports Marketing Executive
Sports/Events Management Executive
Strength and Conditioning Trainer
Sports Coach (Kickboxing/Swimming/Fencing)
Sports Coach (Kickboxing/Swimming/Fencing)
Gym Manager
Modules
Module Code
Module Title
C1
Human Anatomy and Physiology
C2
Sports Psychology
C3
Strength and Conditioning
C4
Biomechanics and Sports Technology
C5
Sport Administration
C6
Sports Coaching Methodology
C7
Fundamental Movement Skills
Elective Modules (Choose 1 out of 7)
C8a
Personal Training
C8b
Sport Marketing
C8c
Skill Acquisition
C8d
Counselling
C8e
Kickboxing
C8f
Swimming
C8g
Fencing
Industrial Attachment
IA*
Industrial Attachment
Applicant must meet the following requirements to enroll into the course:
Academic Qualifications
2 GCE 'O' Level Passes with min. grade C6 or equivalent; or
3 GCE 'N' Level Passes or equivalent; or
Mature candidates (≥ 30 years old with 8 years' work experience); or
Candidates with other qualifications will be considered on case-by-case-basis
English Language Proficiency
Pass in GCE 'O' level English (grade 1 to 6); or
IELTS score of 5.5; or
WPL Literacy Level 5; or
Post-Secondary Qualifications, where certified that English is the sole medium of instruction; or
Professional Qualifications (i.e. WSQ, LCCI, ACCA etc.); or
An equivalent of English language qualification; or

Pass in ASA Language Literacy and Numeracy (LLN)
Refer to brochure for exact cost and breakdown of items.
You may also reach out to our course consultants for more information.
The Sports Lab Book Prize Award will be awarded to deserving student(s) pursuing the Diploma of Sports Science and Coaching (SSC) programme offered by the International Management and Sports College (IMSC). The Sports Lab Book Prize Award is in recognition of the student's excellent academic studies, as well as sports participation. It aims to support the individual's pursuit to achieve a goal of the future within the Sport Science and Management Industry. Only one student per SSC intake will be awarded. ​
Scholarship Benefits
One-time cash prize of S$2000
Industrial Attachment with Sports Lab
Secured job placement with Sports Lab upon completion of Diploma
S$500 worth of IMSC Credits (reedemable for other courses provided by the ISA Group)
Eligibility Criteria
Candidate must meet the following criteria:
A Singapore Citizen or Permanent Resident
Graduating student must pursuing the Diploma in SSM offered by IMSC
Achieved outstanding academic results
Maintain an average of at least "merit" in all modules
Possess strong leadership qualities and potential
Made significant contributions beyond academic studies to the College or the community
Demonstrate exemplary behavior in IMSC
Proven skillsets during the Industrial Attachment
Application & Shortlisting Process
Applications can only be submitted after applications for admission to IMSC have been submitted.
Applicants will be assessed on their suitability for the scholarships, based on the strength of their applications and their performance in the Sports Lab Book Prize Award selection interview(s), if shortlisted.
Applicants shortlisted for the selection interview(s) will be informed via email.
Enquiry​
For more information, please send in your enquiry to info@imsc.edu.sg or contact IMSC at 6423 0668.

February, May, August, November 2022
Click here to download course brochure
IMSC Student
Mr Tan's effort to teach us and see us do well is incredible. Good job!
Diploma in Sports Science & Coaching
IMSC Student
Faizul did a great job, really got his points across!
Diploma in Sports Science & Coaching
IMSC Student
Melvin was great. Used a lot of examples to educate us. Good job!
Diploma in Sports Science & Coaching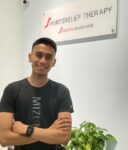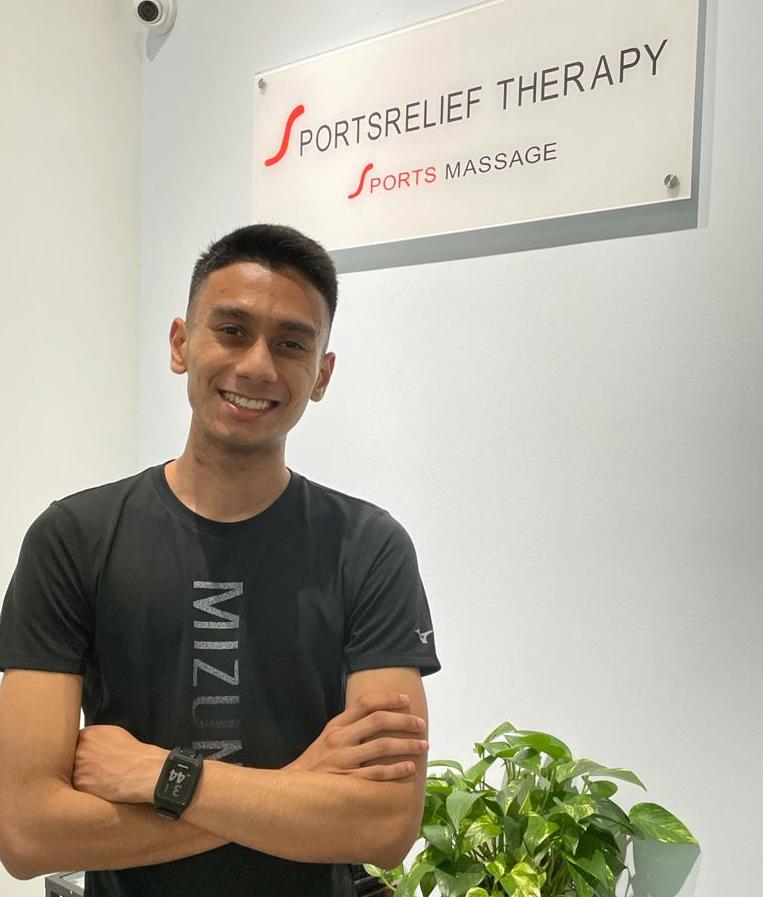 Muhd Syafiq
The Industrial Attachment programme offered at IMSC has been beneficial to my education. It has been an eye-opening experience as I gain exposure and insights to the sports industry. As a Sports Therapist Assistant at Sports Relief Therapy Clinic, I'm able to apply the sports science knowledge learnt in class which enabled me to better prescribe strengthening exercises and provide sports nutritional advice to the patients.
Diploma in Sports Science and Management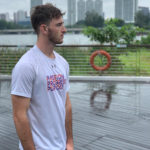 Daniel Scriven
I have a strong passion for sports since young. The Diploma in Sports Science & Management have provided me with the opportunity to increase my sports knowledge which is very useful for my future. Besides being interested in the theory behind sport, I am also keen to learn about the sports industry too! I particularly enjoyed studying moduless such as Strength & Conditioning, Sports Psychology and Nutrition. These modules are so interesting that it sparked my interest in wanting to study more in-depth in the future! I got to learn many new skills, made new friends and also meet people who were helpful in guiding my education.
Diploma in Sports Science and Management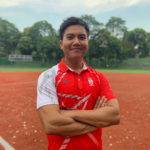 Joseph Tan
The school has played a tremendouys role in supporting my academic pursuit. Given my commitments, one high key from either work, school or competition was bound to clash but the school provided me with the utmost support by helping me to defer my exams during crucial times, that helped me maintain my grades in school. The school strongly supports sporting excellence and will without a doubt provide time-off for training and major competition for student-athletes. For that, I am ever grateful to the school and the staff through my time here.
Bachelor of Science (Exercise and Sports Science)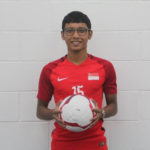 Muhd Zulqarnean
With my busy schedule, the arrangement for online lectures provided me with flexible time management. I still get freedom over my schedule which allows me to pursue sports, get educated and have adequate rest. I'm taking this Diploma as I believe that as a sportsman, it is critical to be educated with appropriate knowledge and skills. Currently, I have interest in being a coach or a sports marketer so it's essential to be trained for the correct area for my future.
Diploma of Sport Development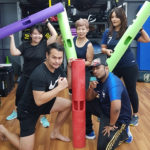 Ashraf Karim
The lecturers at IMSC are knowledgeable, and I was able to to apply what I have learnt in class such as Human Anatomy, Nutrition and Strength and Conditioning to my job as a Fitness Trainer. One of my favourite memories include the field trip to Sports Stadium as we can picture what we have learnt in class to real life settings.
Diploma in Sports Science and Management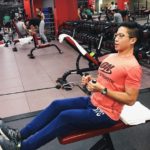 Harold Lee
I chose to pursue the private education route as I wanted to study relevant modules direct to the industry and upgrade myself. Upon completing the diploma, I'm currently working full-time at Decathlon Singapore as an Omnichannel Sports Advisor and I can apply the knowledge in my current working life. I'm glad I chose IMSC to further my education.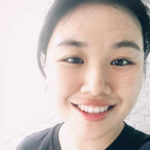 Kang Hee Ju
I was offered to pursue the Sports Science & Management Diploma with IMSC and decide whether I like it and would want to pursue it as my degree course. I found most of the modules interesting and useful to me. Psychology and Human Anatomy are modules that I had interest in thus the information I learnt about really stayed with me.