Course Overview
Driven by the need to better connect with citizens and customers and the emergence of Big Data, governments and enterprises are embarking on Business Analytics and Big Data Analytics to derive citizen and customer insights, make fact-based decisions and achieve competitive advantages. This will also assist businesses in making better decisions and to improve operational efficiencies.
This Course is designed to provide all learners with introduction into the concepts of data analytics and the tools used to perform analysis. Learners will gain an understanding of the data ecosystem, pre-processing techniques and the fundamentals of data analysis.
To aid learners in being able to better understand the business context, an introduction to business environment and finance management principles will also be taught during the course of the diploma.
Duration
Academic Instruction : 10 months (Full Time)
Career Options
Potential job roles include (but not limited to):
Business Intelligence Analyst

Data Analyst

Business Analytics Specialists

Research Analysts

Data Scientist

Business advisor
Applicant must meet the following requirements to enroll into the course:
Academic Qualifications
3 GCE 'O' Level Passes at C6 and above; or

NITEC or Higher NITEC; or

High School Graduation Certificate; or equivalent
English Language Proficiency
GCE 'O' Level Pass in English at C6 and above; or

IELTS 5.0 and above; or

TOEFL 49 and above; or

Pearson Test of English (PTEA) 42 and above; or

Duolingo English Test Score (DET) score of 75 and above; or

Pass in IMSC Language Literacy and Numeracy (LLN) Test
Refer to brochure for exact cost and breakdown of items.
You may also reach out to our course consultants for more information.
---
Study Loan
The Telecoms Credit Co-operative (TCC) offers special and attractive loan packages for local IMSC students. For more information on the loan plan, interested applicants should contact TCC directly at 6319 3700.
For more information on their loans, please visit their website :

None available at this moment

Click here to download course brochure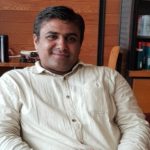 Ashok Kumar Malik
My study experience here at IMSC was fascinating! It allowed me to develop in-depth knowledge and have a new perspective on Singapore's business and retail management which I can apply back to India. I also enjoyed the open-minded and rich interaction with my classmates and the lecturers during my time here. The knowledge acquired can also be readily used in my job.
Diploma in Business & Retail Management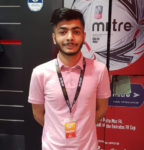 Sachin Sharma
The Business & Retail Management Diploma taught me the sound fundamentals of running a business with its balanced modules. The real-life encounters shared by the lecturers, as well as the study visits, allowed us to witness first-hand, new retail concepts and trends that made teaching very insightful. Most of all, I would like to thank the college for fulfillling my passion for soccer that is combined with retail business! I couldn't be happier when I was selected for an Industrial Attachment at a top local sports chain.