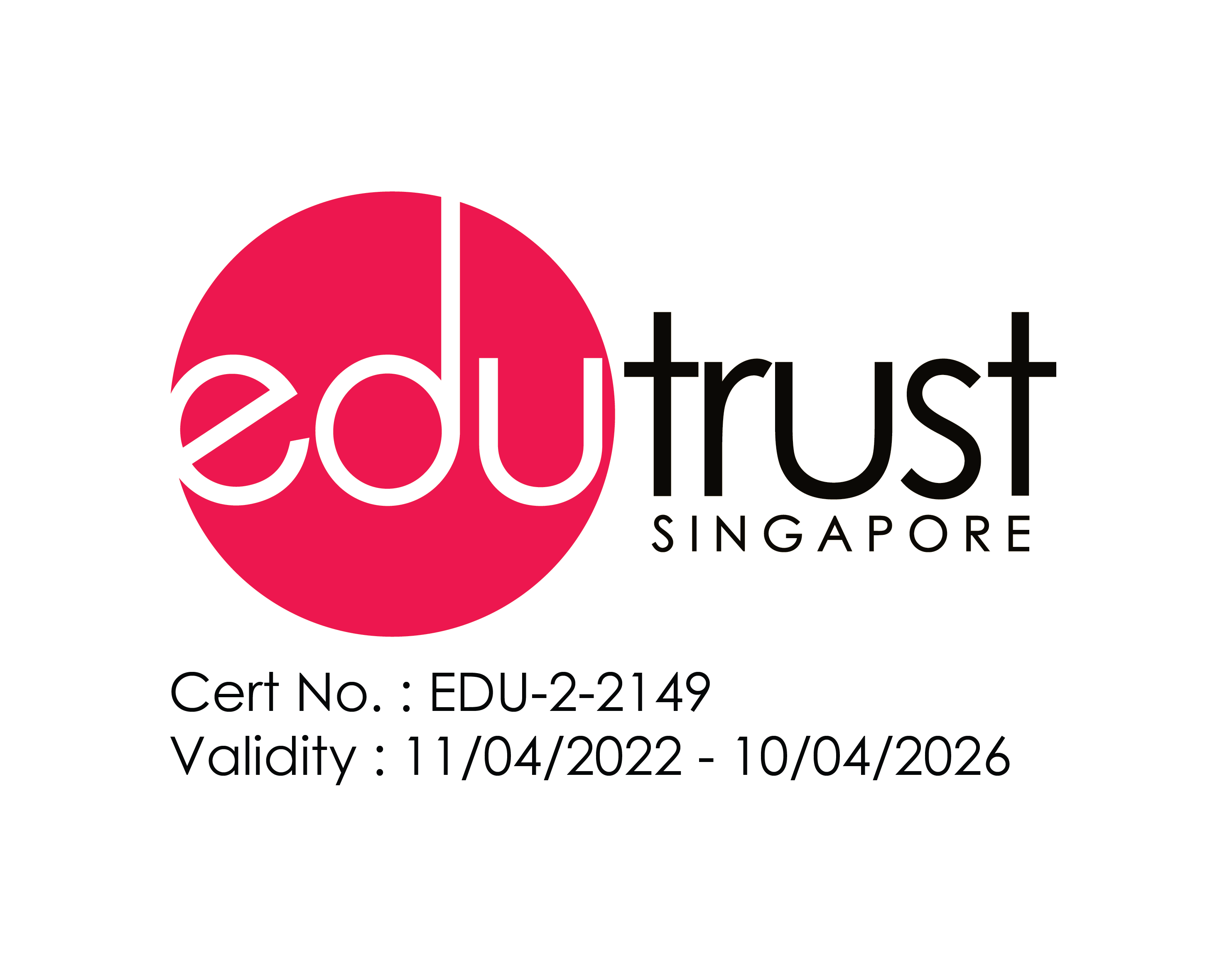 We are proud to announce that the Committee for Private Education has awarded our College with the prestigious Edutrust Certification, popularly known as the Edutrust (4-year) Certification, for the period of 11 April 2022 – 10 April 2026.
The EduTrust Certification Scheme (EduTrust) is a quality assurance scheme administered by CPE for Private Education Institutions (PEIs) in Singapore. It aims to distinguish private schools that are able to consistently maintain a high standard of quality in the overall provision of education services and make continual improvements that lead to positive student outcomes.
IMSC being awarded with the Edtrust award is another significant milestone in our continuing mission to develop industry ready individuals to meet the needs for the future economy. We look forward to continue providing high quality education and student services for all our students in the years ahead.
The College would also like to take this opportunity to thank all our staff, students, lecturers, partners, and all who have contributed to the achievement of this award.