Course Overview
The IMSC Certificate in English (Intermediate) course aims to enable learners to achieve an overall English language proficiency leading to beginner Independent User of language defined as low B1 level on the Common European Framework of Reference for Languages (CEFR), developing conversational skills, expressing ideas, and helping learners deal with problems and situations where they meet unpredictable language.
Key Features
Assist students to score at least a 5.0 in all 4 sections of the IELTS Examination
Confidence in speaking

Comprehensive – covers all skills required to score in all IELTS examinations
Vocabulary List
Current Affairs
Guided weekly topics, to help students prepare for speaking section, and to develop their own world views and opinions
Duration
Lesson Structure
Speaking Component (60 minutes)
Reading Component (60 minutes)
Writing Component (60 minutes)
Course Dates
Applicant must meet the following requirements to enroll into the course:
Age
7 years of age, and above
English Language Proficiency
Students currently scoring around IELTS 3.5 to 4.0

Students will have to take the Hawthorn Placement Test to determine the entry level if there is no formal proof of English proficiency level
Focus on Fundamentals
Infused throughout the lessons, all students will get the opportunity to strengthen their English fundamentals as they obtain comprehensive skills needed to score in all IELTS examinations
Current Affairs
Provides students with the unique perspective and content through guided weekly topics to help them prepare for speaking section, and to develop their own world views and opinions
Comprehensive Coverage
This programme covers all 4 sections of the IELTS examination. Further, the curriculum has been designed in a manner that ensures that all common question types found in the reading / writing sections are covered during the course of the programme:

12 different question types for reading section

6 different question types for writing section

Click here to download Course Brochure
IMSC Student
Mr Tan's effort to teach us and see us do well is incredible. Good job!
Diploma in Sports Science & Coaching
IMSC Student
Faizul did a great job, really got his points across!
Diploma in Sports Science & Coaching
IMSC Student
Melvin was great. Used a lot of examples to educate us. Good job!
Diploma in Sports Science & Coaching
ADHTM Student
This course helped me upgrade my skills and develop new skills in the hospitality profession. The teachers' teaching methods are very good and they teach in a simple and easy method. All lessons were delivered with good examples and with good information to meet my study requirements.
Advanced Diploma in Hospitality & Tourism Management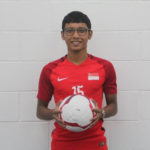 Muhd Zulqarnean
With my busy schedule, the arrangement for online lectures provided me with flexible time management. I still get freedom over my schedule which allows me to pursue sports, get educated and have adequate rest. I'm taking this Diploma as I believe that as a sportsman, it is critical to be educated with appropriate knowledge and skills. Currently, I have interest in being a coach or a sports marketer so it's essential to be trained for the correct area for my future.
Diploma of Sport Development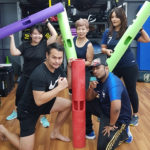 Ashraf Karim
The lecturers at IMSC are knowledgeable, and I was able to to apply what I have learnt in class such as Human Anatomy, Nutrition and Strength and Conditioning to my job as a Fitness Trainer. One of my favourite memories include the field trip to Sports Stadium as we can picture what we have learnt in class to real life settings.
Diploma in Sports Science and Management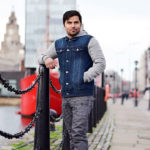 Akhilesh Kumar
The environment at IMSC is very hospitable and encouraging. With their wealth of experience, the academic lecturers are able to conduct the class in a very engaging and stimulating manner. I'm delighted and proud to be part of IMSC and am looking forward to the industrial attachment where I can obtain first-hand experience in the relevant industry.
Advanced Diploma in Hospitality & Tourism Management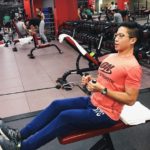 Harold Lee
I chose to pursue the private education route as I wanted to study relevant modules direct to the industry and upgrade myself. Upon completing the diploma, I'm currently working full-time at Decathlon Singapore as an Omnichannel Sports Advisor and I can apply the knowledge in my current working life. I'm glad I chose IMSC to further my education.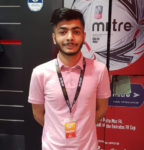 Sachin Sharma
The Business & Retail Management Diploma taught me the sound fundamentals of running a business with its balanced modules. The real-life encounters shared by the lecturers, as well as the study visits, allowed us to witness first-hand, new retail concepts and trends that made teaching very insightful. Most of all, I would like to thank the college for fulfillling my passion for soccer that is combined with retail business! I couldn't be happier when I was selected for an Industrial Attachment at a top local sports chain.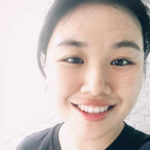 Kang Hee Ju
I was offered to pursue the Sports Science & Management Diploma with IMSC and decide whether I like it and would want to pursue it as my degree course. I found most of the modules interesting and useful to me. Psychology and Human Anatomy are modules that I had interest in thus the information I learnt about really stayed with me.