Course Overview
The Higher Diploma in Business Management aims to provide students with the theoretical knowledge and practical aspects to meet career opportunities in the commercial, manufacturing, financial and service sectors of the economy. During this course, students will learn knowledge pertaining to various aspects of commercial enterprises through areas such as management operations, finance operations, human resource, and business functions.
Duration
Academic Instruction : 18 months (full-time) or 24 months (part-time)
Career Options
Potential job roles include (but not limited to):
Business Analyst
Operations Coordinator
Administrative Manager
Project Coordinator
Office Manager
Modules
| | |
| --- | --- |
| Module Code | Module Title |
| ACM 329 | Introduction to Economics |
| ACM 310 | Business Communications |
| ACM 317 | Business Finance |
| ACM 339 | Marketing & Customer Service |
| ACM 333 | Organisation Behaviour |
| ACM 337 | Data and Decisions |
| ACM 701 | Strategic Management and Marketing |
| ACM 325 | Supply Chain Management |
| ACM 306 | Human Resource Management |
| ACM 338 | Operations Management |
| ACM 334 | Leading Organisations |
| ACM 335 | Introduction to E-commerce |
| ACM 336 | Business Law |
| ACM 326 | Managing Teams and Project Management |
Applicant must meet the following requirements to enroll into the course:
Academic Qualifications
At least 1 GCE A' Level Passes at E and above; OR

Diploma Graduate; OR

China High School Graduation Certification; OR

Diploma or equivalent from Chinese Schools in a different discipline
Chinese Language Proficiency
GCE O Level Pass in Chinese at C6 and above; OR

Other Chinese language assessment at equivalent level
Work Experience Qualification
Mature candidates ( ≥ 30 years old with 8 years' work experience); or candidates with other qualifications will be considered on a case-by-case basis
Refer to brochure for exact cost and breakdown of items.
You may also reach out to our course consultants for more information.
---
Study Loan
The Telecoms Credit Co-operative (TCC) offers special and attractive loan packages for local IMSC students. For more information on the loan plan, interested applicants should contact TCC directly at 6319 3700.
For more information on their loans, please visit their website :

None available at this moment

Monthly intake. Please contact IMSC for specific intake dates.
Click here to download course brochure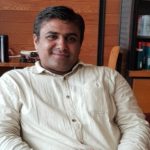 Ashok Kumar Malik
My study experience here at IMSC was fascinating! It allowed me to develop in-depth knowledge and have a new perspective on Singapore's business and retail management which I can apply back to India. I also enjoyed the open-minded and rich interaction with my classmates and the lecturers during my time here. The knowledge acquired can also be readily used in my job.
Diploma in Business & Retail Management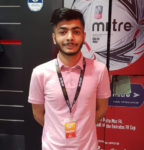 Sachin Sharma
The Business & Retail Management Diploma taught me the sound fundamentals of running a business with its balanced modules. The real-life encounters shared by the lecturers, as well as the study visits, allowed us to witness first-hand, new retail concepts and trends that made teaching very insightful. Most of all, I would like to thank the college for fulfillling my passion for soccer that is combined with retail business! I couldn't be happier when I was selected for an Industrial Attachment at a top local sports chain.