Congratulations to Matthew Melwin on receiving a spot at Coventry University in England after graduating with a Higher Diploma in Hospitality & Tourism Management at IMSC!
Here's what he had to say about IMSC after graduation! Enjoy!
Get your diploma(s) from us and you might be able to use them to continue your education at a university of your choosing in any country!
We assist students in preparing for employment in the industry by providing industrial attachments and school trips where they can gain valuable hands-on experience!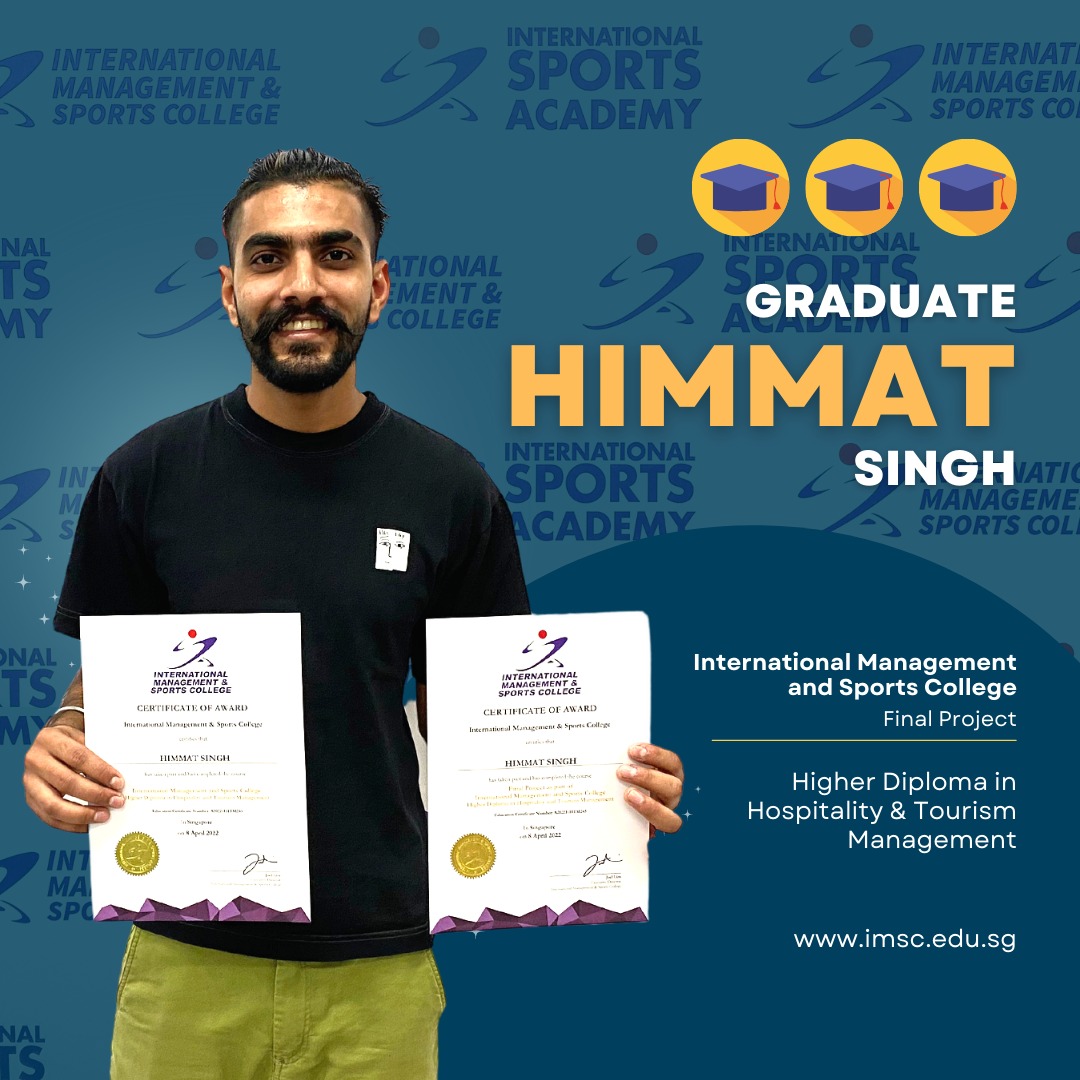 Himmat Singh
I have taken my Advanced Diploma as well as Higher Diploma in IMSC. My journey here was just the best and Mr. Raymond was my lecturer since Day 1. He has helped me through so much. His lessons were very easy to understand. He always found ways to simply hard theories and concepts for us. The Student Administration was really helpful and friendly throughout my time here. I like this school because I was allowed to work on projects in groups, which I did not have the opportunity to do in India when I was studying there. I made many friends here and I am looking forward to start my next step in pursuing my degree!
Higher Diploma in Hospitality & Tourism Management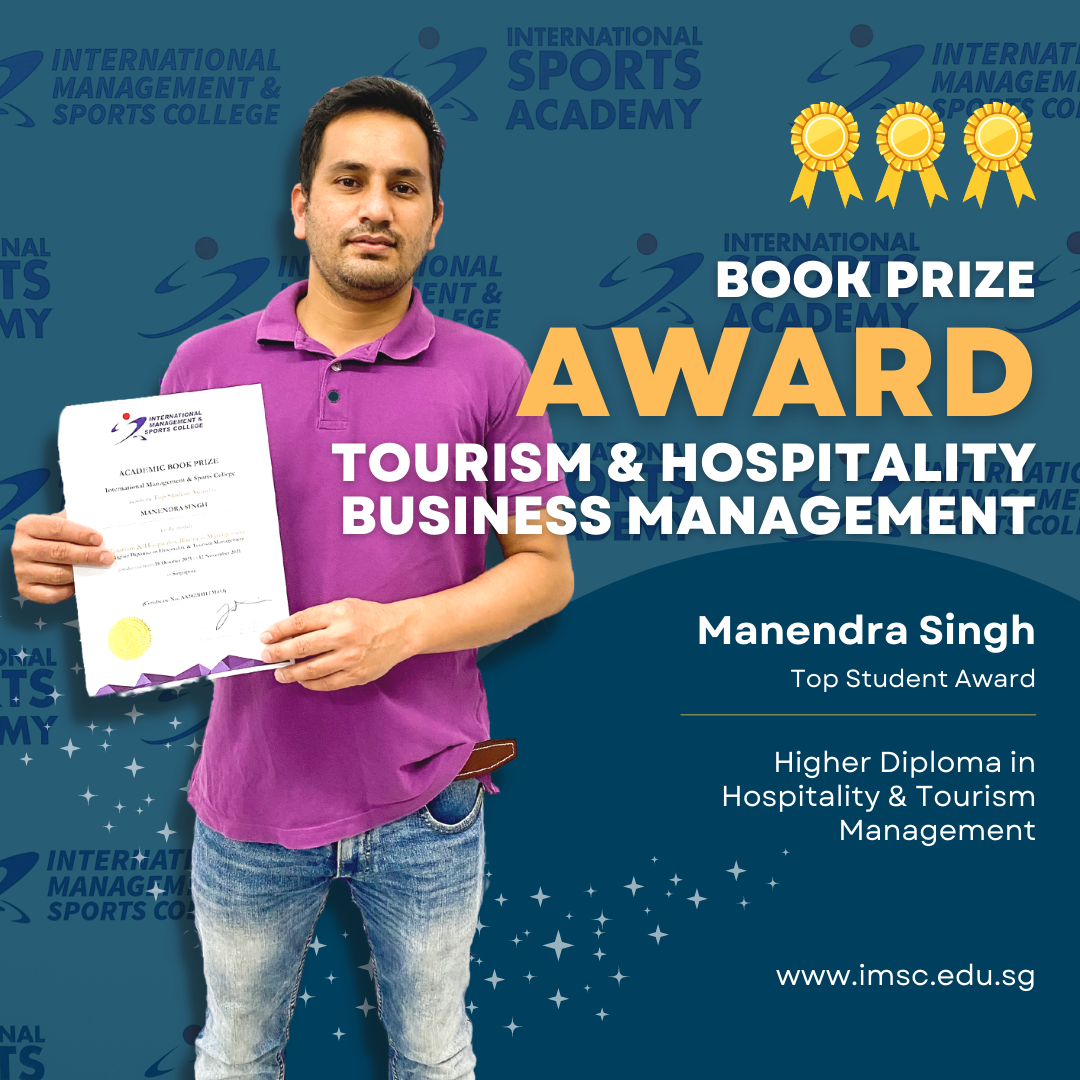 Manendra Singh
I attended each and every class (In-person & online). I wrote down all of my questions from the online classes and brought them to school to ask my professor about them. I am overjoyed to have received this honor, and I would want to express my gratitude to all of my lecturers who assisted me in receiving the Top Student award. I appreciate all of your assistance and will continue to work hard at what I do. Once again, thank you!
Higher Diploma in Hospitality & Tourism Management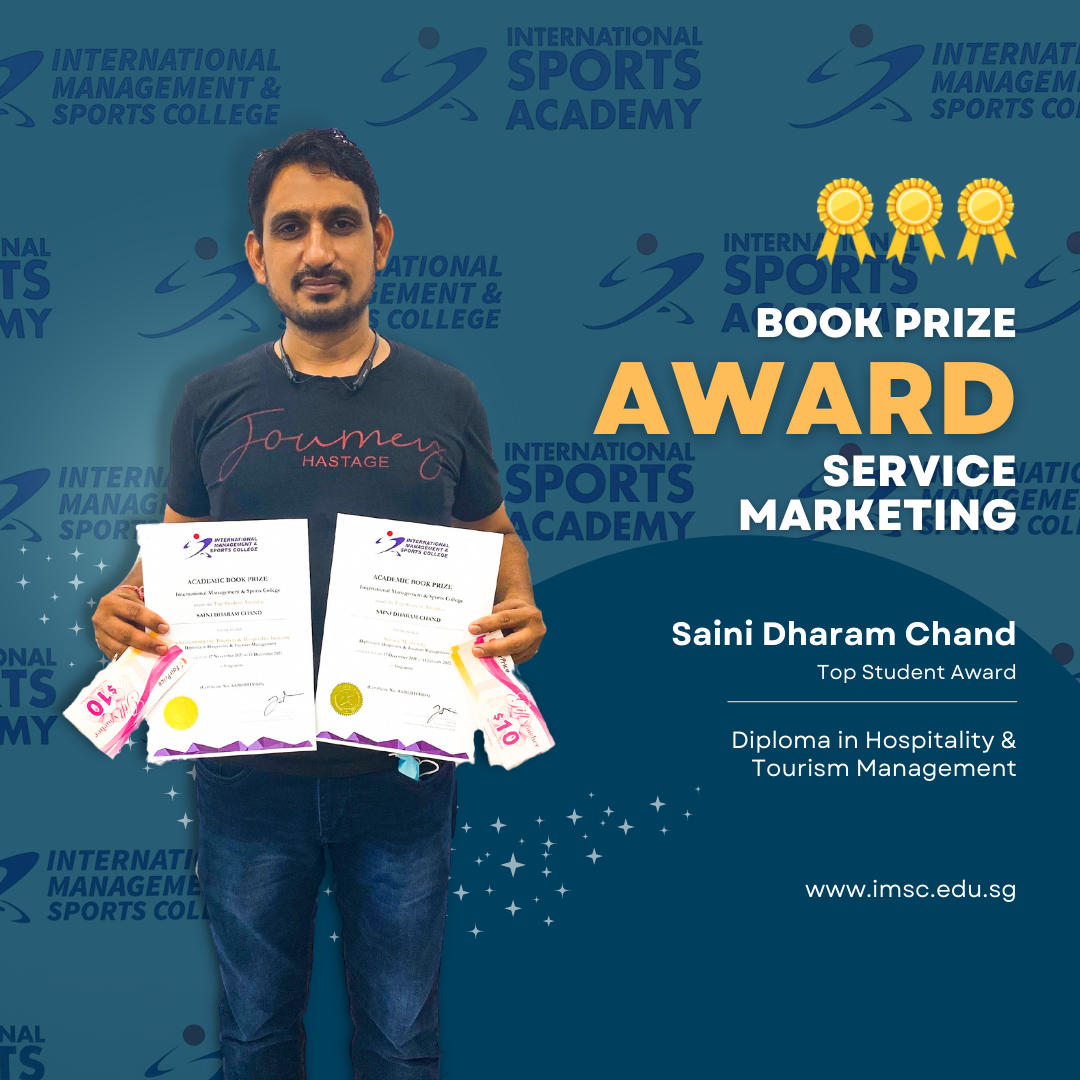 Saini Dharam Chand
I want to express my gratitude to Ms Thila and Mr Raymond, my lecturers, for their excellent class management. They are constantly eager to assist us, whether it is with schoolwork or our personal lives. This college provides an excellent learning environment, and I enjoy attending classes here. I have suggested this college to over 20 of my friends because I believe the experience I had here was both mind-opening and fruitful. In everything I do, I strive to be the best, and I am confident that I will achieve much more in the future!
Diploma in Hospitality & Tourism Management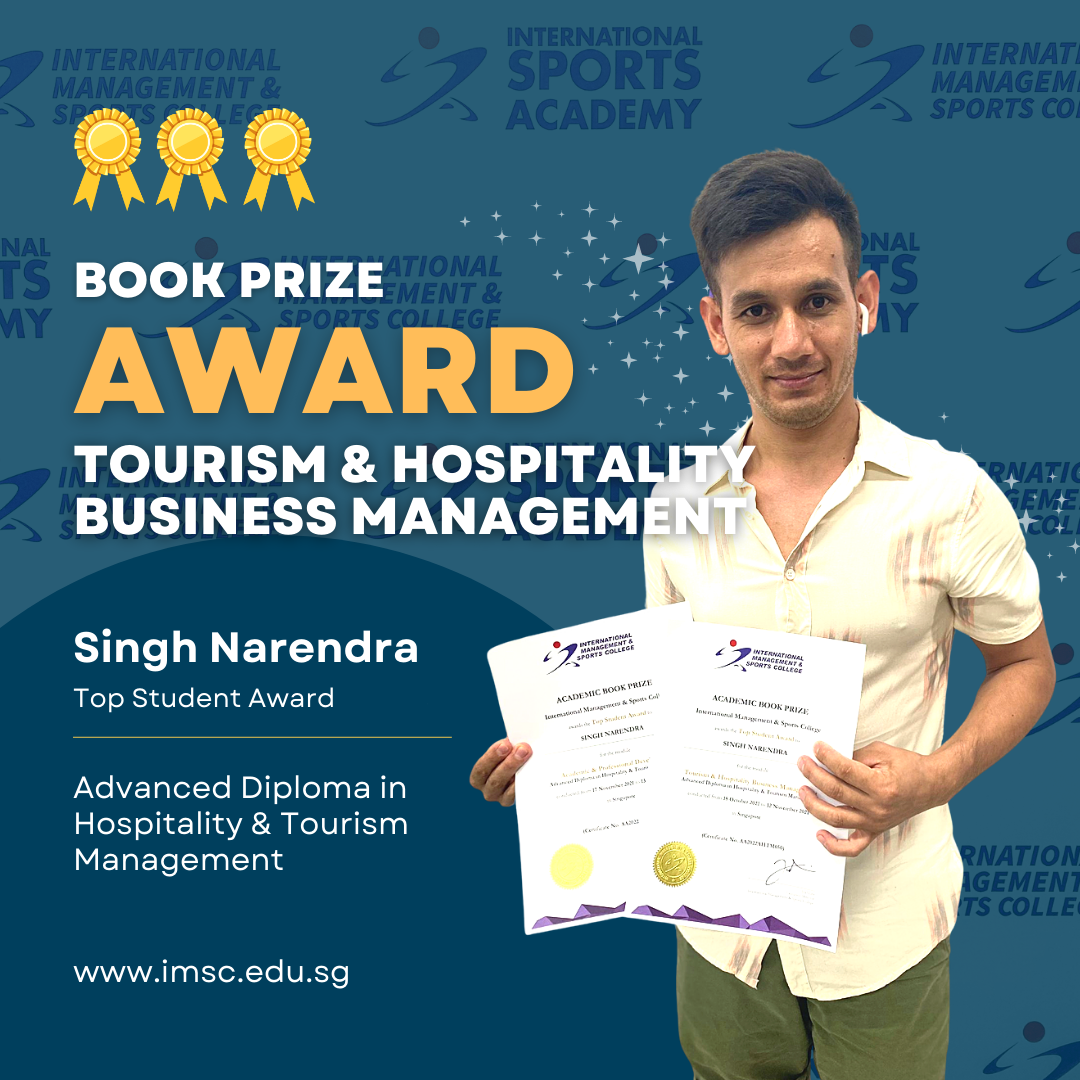 Singh Narendra
When I received this prize, I was overjoyed. It motivates me to study even harder for my higher diploma here. Because of the environment and the instructors who constantly go out of their way to help us, I like studying with my friends on this campus. Ms. Thila's teachings are simple to follow, and she answers our inquiries with detailed explanations. Our trip to Jewel and the marina barrage was fantastic, and I learned a lot on the tours! I'm hoping that as Covid improves, we'll be able to conduct more in-person classes. Coming to school is one of my favorite things to do!
Advanced Diploma in Hospitality & Tourism Management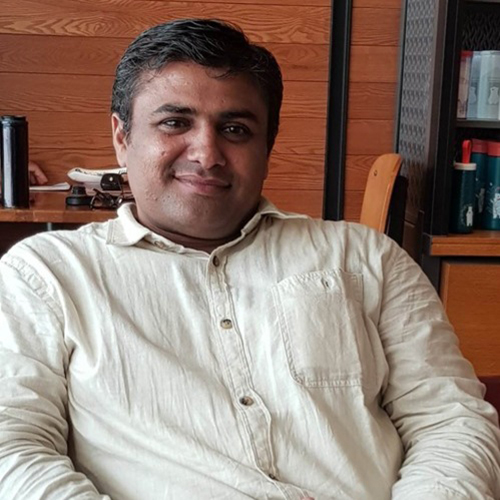 Ashok Kumar Malik
My study experience here at IMSC was fascinating! It allowed me to develop in-depth knowledge and have a new perspective on Singapore's business and retail management which I can apply back to India. I also enjoyed the open-minded and rich interaction with my classmates and the lecturers during my time here. The knowledge acquired can also be readily used in my job.
Diploma in Business & Retail Management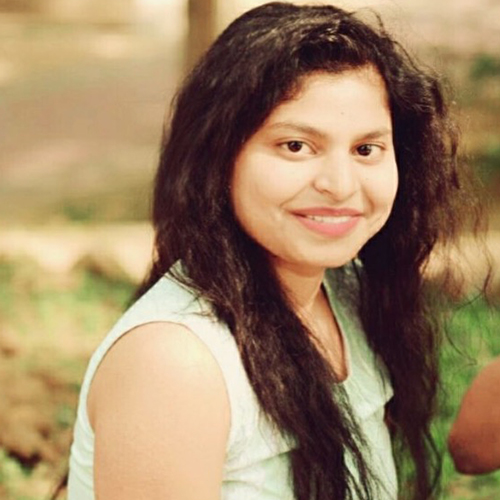 Shamim Hadifa
The college experience at IMSC is a time of significant change for us international students as it is a stepping stone to the next stage of our lives. It is a time where most students are developing to become better and independent individuals. Amid all these challenges, the IMSC's staff and lecturers helped to open my mind and directed me towards reaching my personal goals.
Advanced Diploma in Hospitality & Tourism Management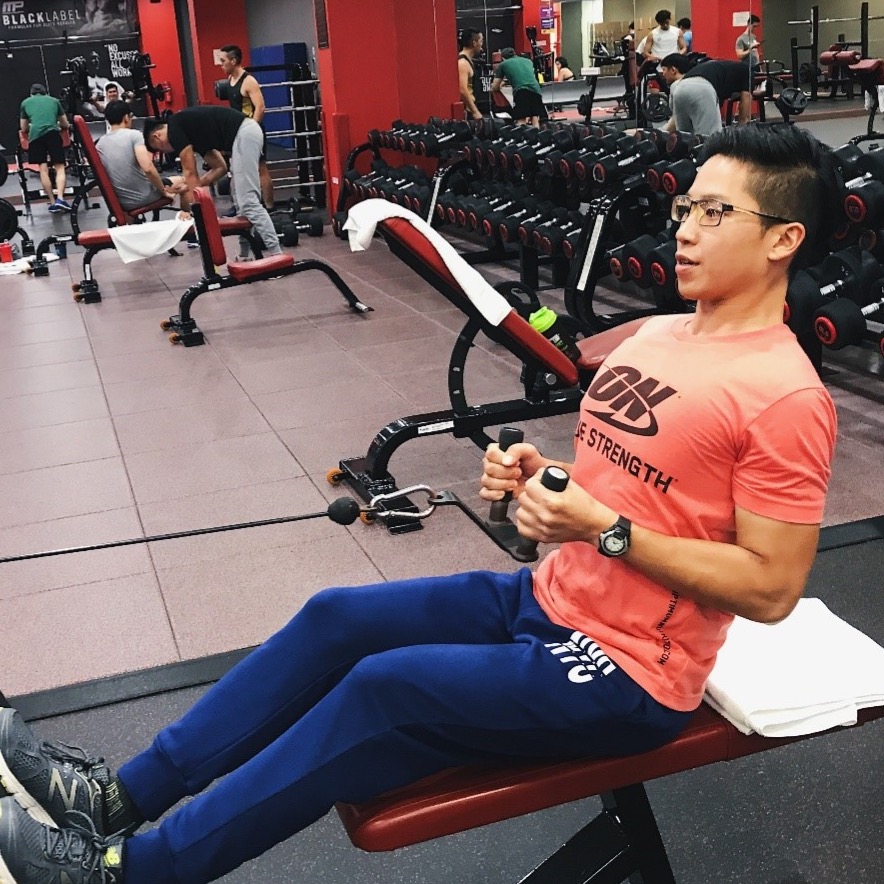 Harold Lee
I chose to pursue the private education route as I wanted to study relevant modules direct to the industry and upgrade myself. Upon completing the diploma, I'm currently working full-time at Decathlon Singapore as an Omnichannel Sports Advisor and I can apply the knowledge in my current working life. I'm glad I chose IMSC to further my education.
Diploma in Sports Science & Management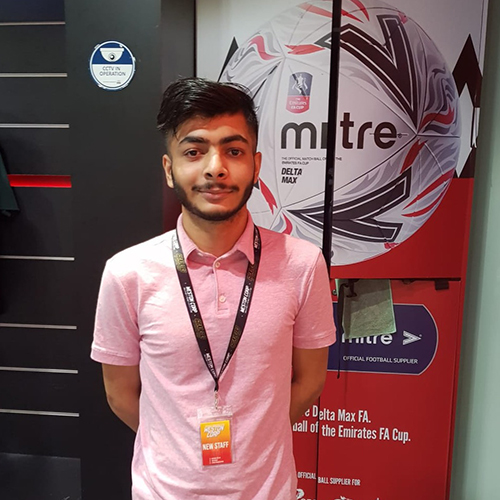 Sachin Sharma
The Business & Retail Management Diploma taught me the sound fundamentals of running a business with its balanced modules. The real-life encounters shared by the lecturers, as well as the study visits, allowed us to witness first-hand, new retail concepts and trends that made teaching very insightful. Most of all, I would like to thank the college for fulfillling my passion for soccer that is combined with retail business! I couldn't be happier when I was selected for an Industrial Attachment at a top local sports chain.
Diploma in Business & Retail Management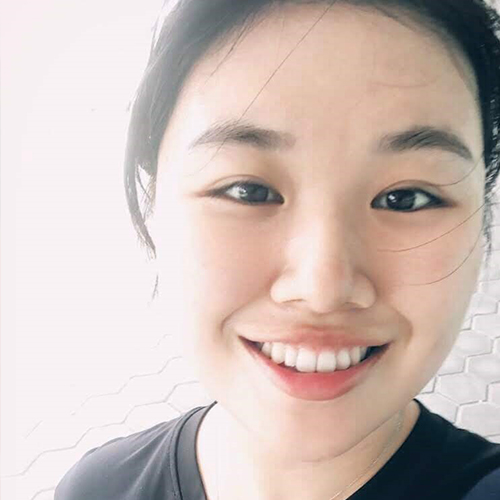 Kang Hee Ju
I was offered to pursue the Sports Science & Management Diploma with IMSC and decide whether I like it and would want to pursue it as my degree course. I found most of the modules interesting and useful to me. Psychology and Human Anatomy are modules that I had interest in thus the information I learnt about really stayed with me
Diploma in Sports Science & Management